When everyone in the marketing business dreams of gold Lions, I find myself dreaming of white linen pants. Thinking of the award itself seems too lofty, but imagining waking up in June and packing a pair of white linen pants—the kind only worn by yacht owners and clueless tourists in seaside European towns—feels slightly more realistic.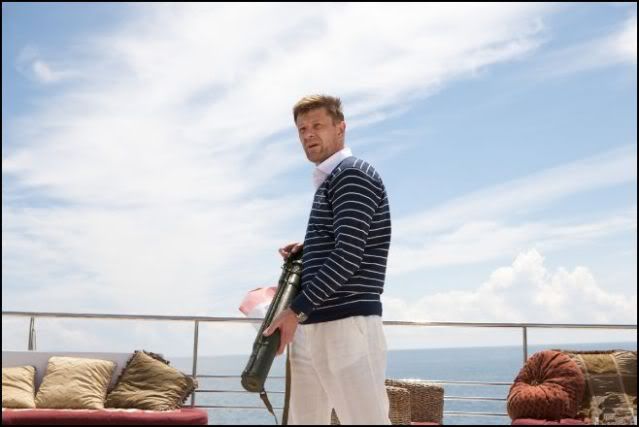 As the best and brightest in the marketing throw on their sunglasses and bad French and head to the world's biggest advertising awards and hangover at the Cannes International Creativity Festival, most of us working in small agencies sit back and watch as if our own profession is a spectator sport. And, I'm no different.
As a small agency guy, I tend to think of Cannes as out of our league—a place where smaller shops with smaller clients and even smaller budgets are stopped at the border more often than Snoop Dogg's tour bus. But, as I joined the envious masses perusing the winning entries, I wasn't overcome with a resounding feeling of budget envy or brand inadequacy. Instead, I was inspired. This year more than ever before, Lions seemed to be going to the smaller, the craftier and the just plain smarter ideas over their fat-cat brethren.
Of course, there's still no shortage of brilliant work done with a massive budget—I think Droga5's Jay-Z Decoded campaign is one of the most impressive and ambitious integrated campaigns ever created—but what really left me inspired were the incredible ideas that required no budget at all. Fourth Amendment Wear which used metallic ink printed on underwear to protest TSA body scans—during TSA body scans—and Jung Von Matt's .WFF file extension which saved trees by disabling printing of documents saved under the extension for the World Wildlife Foundation were shining examples of incredible ideas that didn't require a huge budget to bring to life.
If that's not enough evidence that idea is still the reigning champion of our business, Creativity's 'Inside the Jury' coverage cemented it. The advice the judges had was resoundingly clear across all mediums and profoundly reassuring—a flashy execution without a big idea is nothing. Like putting a go-kart engine in a Ferrari, the ad will look great but lacks the power to take it anywhere meaningful. And therein lies the great equalizer, a small agency is just as capable of creating these ideas as a big one.
So, my fellow comrades in small-agency-hood, we are officially out of excuses—it's not about the budget, it's not about the client, it's about the idea. Collectively, we have to take ourselves out of the can't head space and into the Cannes (last pun, I promise).
Our ability to compete with the best is only limited by our ability to dig in and find the insight that leads to that show-stopping idea. Cannes is a realistic and achievable destination for us; we just have to be smart enough to get there.
And don't forget your white linen pants.